Huge Buses That Can DRIVE OVER Cars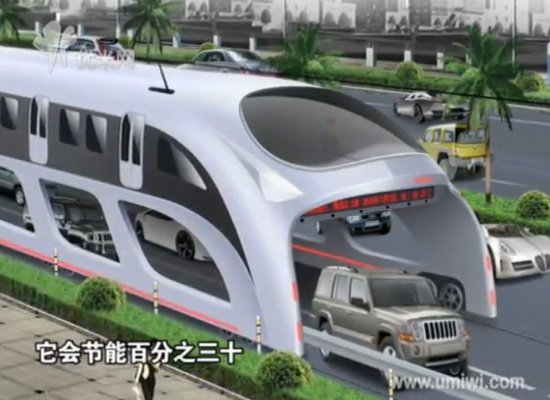 China Hush, which has nicknamed the project "Straddling Bus" has details:
The model looks like a subway or light-rail train bestriding the road. It is 4-4.5 m high with two levels: passengers board on the upper level while other vehicles lower than 2 m can go through under. Powered by electricity and solar energy, the bus can speed up to 60 km/h carrying 1200-1400 passengers at a time without blocking other vehicles' way. Also it costs about 500 million yuan to build the bus and a 40-km-long path for it, only 10% of building equivalent subway. It is said that the bus can reduce traffic jams by 20-30%.